March 24, 2020
To our FITS Families, 
We hope this letter finds you well. As you may know, COVID-19 has changed our normal schedule and ability to do things the way we are accustomed to. Schools have now transitioned the school load to you, and we understand this may add more stress to your current workload.
FITS is here to help. In accordance with your child's goals, our Occupational Therapists may be able to help through virtual services with psychoeducation and homework packets while working on areas of growth as outlined in your child's report such as fine motor skills, visual motor, handwriting, sensory regulation activities, and Home Exercise programs.  In addition, we can provide personalized family activities based on items, toys, games already in the home to keep kids busy and address skill development while you may be working.
Coverage for OT services provided via telehealth will vary by plan. Many plans are electing to waive cost-sharing (co-payments, deductibles, and co-insurance) or otherwise expanding access for telehealth services. We encourage each parent to reach out to their insurance to find out more for their TeleHealth Coverage.
We look forward to being able to provide coverage and support for you and your families during these difficult times. If you have any question in regard to transitioning to TeleHealth please email your respective OT, email are as follows:
We look forward to continuing to provide services to you and your family.
Sincerely,
FITS Team
About Functional Integrated Therapeutic Services
Pediatric Occupational Therapy
Serving San Diego, California
Functional Integrated Therapeutic Services (FITS) is home to the top pediatric occupational therapists in San Diego. We offer therapy and treatment for a variety of conditions, using cutting edge research to influence our treatments. Our team has the training, experience, and character to tackle any situation.
We are the experts in Pediatric Occupational Therapy in San Diego, CA. Whether your child has an autism spectrum disorder, anxiety, ADHD, or other developmental disabilities, our team of professionals are here to help your child develop the skills they need to become a highly functioning through therapy and treatment. We offer a variety of programs such as Auditory Intervention, Occupational Therapy, Wellness Rhythms, School-Based Services, Physical Therapy, Speech Therapy, Applied Behavior Analysis (ABA), and Enrichment Programs. We use cutting edge research to influence our treatments, and our team has the training, experience, and character to tackle any situation.
Our founder, Mark Wilson, is licensed by the state of California in occupational therapy and has been serving the San Diego area for over 20 years. We know how important it is to address a child's individual needs. That is why we offer one-on-one therapy. Our therapists can meet your child in their office or at home in order to better understand their environmental barriers. We are so dedicated to your child's needs that we can meet with them once a month, once a week, or even once a day.
For the best occupational therapy that your child needs, give us a call today to schedule your appointment.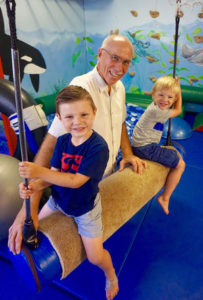 OUR TEAM
Functional Integrated Therapeutic Services
Our team is led by owner Mark Wilson, MOT, OTR/L who is licensed by the State of California in Occupational Therapy and has been a therapist in the San Diego area for over 20 years. He has a wealth of pediatric experience working with children with ASD, learning disabilities, and developmental delays. His work as a therapist is driven by his passion for success by combining sensory-based strategies with behavioral techniques in order to obtain maximum results. He also currently works with children at the San Diego Center for Children.
Co-Director, Sharon Criger – Physical Therapist
Sharon Criger is a pediatric physical therapist with over thirty years of experience. She earned her Bachelor's of Science degree in Physical Therapy at the University of Maryland Eastern Shore in 1985 and her doctorate in Physical Therapy from Boston University in 2009. Due to her husband's career in the Navy, she has held licensure in Maryland, Rhode Island, and California. She is a contributing faculty member at the University of St. Augustine for Health Sciences, in San Marcos, CA. She has worked in public and private schools, home health and clinic settings. She is a strong advocate for early intervention and has devoted her career to improving the lives of children and young adults.
Melanie Barker – Occupational Therapist
Melanie earned her Masters of Science in Occupational Therapy from Midwestern University in Glendale, Arizona and a Bachelor's degree from The University of New Mexico in Exercise Science.  During her master's program, Melanie traveled to Guatemala for two weeks to provide occupational therapy services to underprivileged communities as well as provide translation services for other healthcare providers.  In addition, she gained clinical experience in adult inpatient rehab as well as multiple pediatric outpatient settings.
Throughout her pediatric career, Melanie has taken courses in feeding therapy and sensory motor approaches to feeding, The Astronaut training program, and behavioral training.
In her free time, Melanie enjoys traveling and trying new restaurants throughout the city. She has been to 27 states so far and hopes to get to all 50 soon! Melanie is passionate about providing family-centered care, focusing on the individual needs and abilities of each child.
Chris Vinceneaux – Occupational Therapist
Chris was born and raised in Paris, France. Early on, he realized how passionate he was about helping people overcome various life-limiting conditions and live as independently as possible. He graduated from the ADERF College in Paris, France with a BS in occupational therapy and soon after moved to San Diego, where he became board certified and licensed as an occupational therapist. His approach is holistic, developmental, and relationship based. He is intuitive while also firmly rooted in the framework of the occupational therapy profession. He understands that creating trust with his clients is the foremost important step of any therapy program and he strives to achieve emotional engagement with all of his clients. He is passionate about inspiring parents, children, and his colleagues to keep exploring new ways to foster growth. Chris is also pursuing advanced certification as a professional life coach. With success, he has begun to implement coaching techniques when mentoring other clinicians and consulting with parents. During his free time, Chris enjoys cooking, salsa dancing, gardening, sailing, hiking, and traveling the world.
Sarah Appleman – Occupational Therapist
Sarah Appleman MS OTR/L is an Author, Speaker and Pediatric Occupational Therapist. Sarah has two passions in her life, children, and animals. Sarah is co-author of Paw Prints Learning a 3 part multi-sensory handwriting curriculum. She holds a Masters degree from Touro College in Occupational Therapy with a specialization in Pediatrics. She is certified as an Early Interventionist (ages 0-3 years old), and over a decade of experience working as a senior therapist, supervisor for school districts, homes, and sensory gyms. She is currently finishing her second book an educational and hands-on way to help picky eaters improve their food repertoire through fun sensory activities.
F.I.T.S. proudly works with the following organizations :

Bertha Taylor – Applied Behavior Analyst
Bertha Taylor is a Board Certified Behavioral Analyst®. She graduated from Ball State University in Indiana with a masters in ABA and holds certificates of specialization in Autism and ABA.
Her expertise is working with children with a variety of neurotypical differences and a continuum of functioning levels. She has worked with multidisciplinary teams on assessments and implementation of behavioral intervention and skill acquisition programs.
She is passionate about improving the quality of life of her clients. She is highly skilled at working with families, educational institutions and organizations. She is also a parent trainer, special education advocate, and an international conference speaker who enjoys reading and traveling.
Christian and Noemi Grasso – Speech Pathologists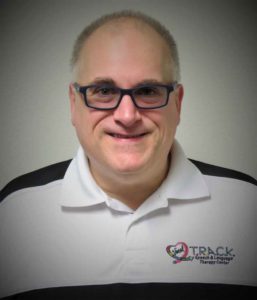 Christian and Noemi Grasso, are both California Licensed Speech & Language Pathologists, and Clinically Certified by the American Speech-Language-Hearing Association (ASHA).
Combined, they have over 30 years of experience as Speech & Language Pathologists. They have experience in screening, assessing, diagnosing, and providing therapy for Children, Teens, Adults, and Seniors with all degrees of Speech, Language, Social Communication, and Cognitive-Communication disorders.
Throughout their careers, they have worked as Clinicians and Clinical Supervisors in various settings including Acute Care Hospitals, Acute Inpatient Rehabilitation Facilities, Colleges and Universities, Long-Term Care Facilities, Outpatient Clinics, Private Practices, Residences, Residential and Non-Residential Healthcare Facilities, and Schools in the U.S. and Peru.
They have also conducted Training Seminars for Clients, Families, Colleagues, and Organizations in the U.S., Panama, and Peru.  In addition, they Supervised Undergraduate and Graduate Students in the U.S. and Peru.
Watch our very own OT therapist Sarah Appleman talk about Occupational Therapy and her book.
Photo Gallery
Pediatric Occupational Therapy San Diego, California
Occupational Therapy
Have you noticed your child struggling with some of the following issues?
– Avoids crowds and noisy places
– Appears unreactive and slow
– Excessive fidgeting
– Seeks or makes loud, disturbing noises
– Sucks on or bites clothing, fingers, pencils, etc.
– Demonstrating poor motor skills or handwriting
– Drops things constantly
Physical Therapy
Physical Therapy
Functional Integrated Therapeutic Services (FITS) also offers Pediatric Physical Therapy Services. Our Physical Therapy Director has over 20 years of experience in the pediatric physical therapy field.  Our Physical Therapists are licensed to perform treatment sessions in a play based environment focusing on motor control and motor learning techniques, strengthening, neuromuscular re-education, gait training, manual therapy, elongating tight musculature, and acquisition of gross motor skills. They may assist in providing equipment and bracing /orthoses recommendations. Parent education and training are an essential part of our intervention.
Areas of Focus:
• Upper and lower extremity strength
• Range of motion
• Balance and coordination
• Trunk strengthening for postural control and stability
• Gait deviations
• Mobility skills
Areas Treated:
• Congenital Torticollis/plagiocephaly/ brachial plexus injury
• Delayed gross motor development
• Coordination and balance disorder
• Idiopathic toe walking and other gait abnormalities
• Nonsurgical management of orthopedic conditions (Perthes, foot alignment issues)
• Postoperative/ post casting rehab (i.e: post osteotomy for developmental dysplasia of the hip, post tendon lengthening procedures)
• Neurological conditions (cerebral palsy, spina bifida, hypotonia/ hypertonia)
• Genetic conditions such as Down Syndrome
• Juvenile rheumatoid arthritis
Speech Therapy
Pediatric Speech Language Therapy
Functional Integrated Therapeutic Services (FITS) is offering pediatric Speech Language Therapy. Our speech therapists will focus their specialized skills on your child's individualized communication needs. We provide high-quality services for children of all ages and take a holistic and play-based approach. Family education and training are an essential part of our therapy. All services are provided by a licensed therapist.
Services Provided:
• Comprehensive Evaluations
• Independent Education Evaluations
• Individualized treatment plans
• Home programs and family education
• Collaborative therapy approach
• Speech and language screening
• School contracted services
• Consultations
Areas Treated:
• Articulation
• Expressive and Receptive Language Disorders
• Literacy skills (i.e. Phonological awareness)
• Childhood Apraxia of Speech
• Phonological Disorders
• Auditory Processing Disorders
• Feeding and Swallowing
• Social/Pragmatic Language Development
• Executive Functioning Skills
• Reading Comprehension
• Written Expression
• Autism Spectrum Disorders
Applied Behavior Analysis (ABA)
What is ABA Therapy?
ABA is a well-developed scientific discipline among the helping professions that focuses on the analysis, design, implementation, and evaluation of social and other environmental modifications to produce meaningful changes in human behavior thus improving the quality of life of individuals, their families, and communities.
ABA includes the use of direct observation, measurement, and functional analysis of the relations between environment and behavior. ABA uses changes in environmental events, including antecedent stimuli and consequences, to produce practical and significant changes in behavior. These relevant environmental events are usually identified through a variety of specialized assessment methods. ABA is based on the fact that an individual's behavior is determined by past and current environmental events in conjunction with organic variables such as their genetic endowment and physiological variables. In practice, ABA focuses on reducing learning barriers and promoting skill acquisition by altering the individual's social and learning environments.
The following is a non-exclusive list of areas that ABA can support: adaptive and self-help skills, attending and social referencing, cognitive functioning, community participation, coping and tolerance skills, emotional development, family relationships, language, and communication, play and leisure skills, pre-academic skills, reduction of interfering or inappropriate behaviors, safety skills, self-advocacy and independence skills, self-management, social relation skills, and vocational skills.
Contact us today to learn more about the Applied Behavioral Analysis or ABA Therapy at Functional Integrated Therapeutic Services (FITS)
Enrichment Programs
Auditory Interventions
Have you noticed that your child is easily overwhelmed in a noisy classroom? Has a doctor diagnosed them with ADHD? If so, then you should look into how sound is affecting your child's brain. Sometimes the only issue is your child's ability to process the sound all around them, and we can help. Auditory Intervention Therapy has been proven to improve social behavior and foster increased attention span, body awareness, and coordination. It can also heighten communication skills such as enunciation and vocabulary.
Evidence-based studies have been shown to work for individuals with the following:
– Autism spectrum disorders
– Central auditory processing disorders (CAPD)
– Speech and language disorders
– Sensory issues including auditory
– Tactile or other sensory sensitivities (hyper or hypo)
– Dyslexia
– Pervasive developmental disorder (PDD)
– Anxiety
– Depression
How Does Auditory Intervention Therapy Work?
Auditory Intervention Therapy is designed to encourage active listening to normalize the way in which the brain processes sound. For example, your child's hearing tests may indicate that they are hypersensitive to the frequencies of 3,000 Hertz (Hz), but respond appropriately to all other frequencies within the normal range. This means they will become overstimulated, agitated, or anxious when exposed to sounds around 3,000 Hz.
Auditory Intervention with Music Therapy in San Diego
Here at FITS, we use regular auditory interventions in the form of music therapy and evidence proven auditory therapies to normalize your child's hearing response and make them comfortable with the frequencies inside the normal hearing range.
Wellness Rhythms
Wellness & Health Rhythms in San Diego
Treating the Whole Person
Sometimes you have to look for alternatives to suit your child's specific needs. Maybe they aren't responding very well to one-on-one therapy services. Or maybe they suffer from debilitating anxiety disorders that make everyday life stressful.
At FITS, we offer a wide variety of engaging activities, camps, and wellness programs to supplement our cognitive therapies and provide holistic and alternative remedies.
One of our primary goals is to treat the whole person, body, and mind. Each of our wellness programs serves as a highly engaging, anxiety disorder treatment and we make every effort to ensure they are as fulfilling and enjoyable for your child as possible.
Health Rhythms Drumming
Health Rhythms drumming is useful to reduce stress. Therapeutic drumming is ideal for children who have verbal communication issues. It can provide a safe and secure outlet for them.
Yoga and Exercise Programs
Yoga and Exercise programs target the mental and physical flexibility of individuals with different challenges. This is specifically beneficial for anxiety and stress management, as it equips kids with techniques for making good choices. The empowered and relaxed state that Yoga and Exercise bring about can also possibly help overcome generalized anxiety disorder in children.
Youth Astronaut Program
Our youth astronaut program uses a scope of activities that involve listening, looking and moving to improve the interaction in your child's auditory, visual and vestibular sensory systems.
School-Based Services
San Diego School-Based Services from Functional Integrated Therapeutic Services
Children's Occupational Therapy and Functional Integrated Therapeutic Services are currently providing Occupational Therapy Services to 21 Charter and non-public schools in San Diego and Riverside counties. Schools are located all across San Diego, including Chula Vista in the south, Moreno Valley in the north, Borrego in the east and Encinitas in the west.  We will travel to schools all throughout San Diego, or even to the residence of children who are homeschooled.
The knowledgeable and motivated staff of Children's Occupational Therapy and Functional Integrated Therapeutic Services provides evidenced-based Occupational Therapy to children with Autism, ADHD, Learning Disabilities, genetic and physical difficulties as well as behavioral and emotional dysfunction.
Therapeutic Interventions
Sensory Processing
Sensory Processing Disorder (SPD) in Children
Children with Sensory Processing Disorder (SPD) typically have problems with motor skills as well as issues developing the coping abilities needed for success in school and social situations. As a result, they often become socially isolated and suffer from low self-esteem, social anxiety, and even depression. SPD is commonly seen in children with autism and our treatment can be tailored to meet both of these needs. Effective treatment for SPD is available, but far too many children with sensory symptoms are misdiagnosed and not properly treated. If left untreated into adulthood, SPD can affect an individual's ability to succeed in work, romantic relationships, and high-stress social situations.
Sensory Processing Disorder (SPD) in Children
Sensory Processing Disorder (SPD), formerly known as sensory integration dysfunction, is a condition in the brain that causes issues receiving and processing information that the senses detect. A Sensory Processing Disorder is most common in children, however, an SPD can also affect adults, and are commonly associated with developmental disorders such as autism spectrum disorder.
Symptoms of Sensory Processing Disorder
Sensory Processing Disorder Symptoms include: A Sensory Processing Disorder inevitably causes issues with the senses, such as oversensitivity to sounds, smells or touch, a lack of coordination, a tendency to be clumsy or bump into things, spatial issues and inability to converse or play with other children.
In some cases, a Sensory Processing Disorder will only affect one of the five senses, which are hearing, taste, smell, touch, and sight. However, it can also affect multiple senses, causing those affected to be either over responsive or under responsive in several of the five senses.
Causes of Sensory Processing Disorder in Children
It is difficult to identify what exactly the cause of Sensory Processing Disorder in children is, however, a recent study may have found a genetic link to the disorder. Others posit that children with SPD have abnormal brain activity when the sense is stimulated. Over time, hopefully, the cause of Sensory Processing Disorder can be determined, as this will make treating the disorder that much easier.
Treatment for Sensory Processing Disorder in San Diego
The best treatment for a Sensory Processing Disorder can be found at Functional Integrated Therapeutic Services in San Diego. We have expert occupational therapists ready to help a child with Sensory Processing Disorder with a variety of different therapy techniques. They use sensory integration techniques such as auditory interventions and wellness and health rhythms occupational therapy to help your child with Sensory Processing Disorder acclimate to the disorder and the world around them. Contact Functional Integrated Therapeutic Services in San Diego today for the best occupational therapy for children with Sensory Processing Disorder.
ADHD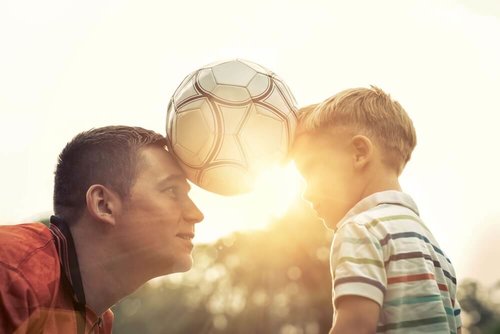 "I wish I had their energy!" This is a common refrain from adults watching kids romp around. While it's true that most children are naturally energetic, it's also true that for some of them, that abundance of energy reaches levels beyond the child's control.
Attention Deficit Hyperactivity Disorder (ADHD) is a chronic condition that includes symptoms of hyperactivity, impulsivity, and difficulty with attention.  Although it affects people of all ages, children tend to be diagnosed more often than adults. Traditional treatment for ADHD usually involves medication to achieve short-term results, but there is little evidence that medication has long-term benefits. Additionally, many parents and medical professionals have concerns about the effects of powerful drugs on developing brains.
That's why recent studies have explored alternative treatments to help children diagnosed with ADHD achieve long-term results, such as improved performance at school, improved peer and family relationships, and decreased stress and frustration. Here are some of the best non-medication treatments for ADHD based on those studies:
Exercise and Team Sports Can Help Treat ADHD
Physical activity boosts the brain's level of dopamine, norepinephrine, and serotonin, which affect focus and attention much in the way ADHD medications do, but without the side effects. Individual activities such as dance, gymnastics, and martial arts—sports that require close attention to body movements—are especially helpful to children with ADHD, as are team sports that encourage focus and perseverance.
Fresh Air and Nature for Attention Deficit Hyperactive Disorder
Studies have found strong evidence that playing outside for a half hour each day can improve concentration for kids with ADHD. Although any outdoor setting is great, green spaces and other "back to nature" settings—which are also excellent for inspiring imagination play—tend to have the best results.
Diet Management can Help ADHD in San Diego
When and what children eat can have a profound effect on ADHD management. Scheduling meals and snacks no more than three hours apart keeps blood sugar levels balanced, which minimizes irritability. Children should also have plenty of zinc, iron, magnesium, and omega-3 fatty acids in their diet, plus protein and carbohydrates in each snack or meal to support concentration and focus. Additionally, the Mayo Clinic has asserted that certain food colorings and preservatives can increase hyperactive behavior, so the following additives (listed on food ingredient lists) should be avoided whenever possible: sodium benzoate; Yellow No. 6; Yellow No. 10; Yellow No. 5; and Red No. 40.
Plenty of Sleep is Beneficial for Children with ADHD
Regular, quality sleep is beneficial for everyone, but children with ADHD often have sleep difficulties that only exacerbate attention and hyperactivity issues. To ensure children get enough restful sleep, physical activity in the evening should be limited and regular bedtimes should be set and enforced. If background noises are keeping the child up, a sound machine or a fan can help.
EEG Biofeedback Can Help Treat ADHD
Although still relatively new, electroencephalographic (EEG) biofeedback is a safe form of Neurotherapy that measures brain waves and allows children with ADHD to identify and correct their symptoms. During a biofeedback session, a child will play a special video game that includes a specific task to concentrate on, such as keeping a plane flying in the air. The plane will start to dive if the child is distracted, encouraging concentration and focus through new techniques taught over time.
Professional Treatment Options for ADHD
Even if avoiding medication is a goal, parents with ADHD-diagnosed children can still take advantage of professional help. ADHD responds best to a combination of treatments, including those listed above, and ADHD specialists can help parents develop effective treatment plans and strategies customized to individual children.
Functional Integrated Therapeutic Services San Diego can help
If you have a child who struggles with ADHD, Functional Integrated Therapeutic Services (FITS) can help. We offer occupational therapy, auditory interventions, health and wellness rhythms, school-based services, handwriting help, and other therapies to help children in San Diego reach their highest potential. We're uniquely suited to help your child, and we have two convenient locations in Mira Mesa and Liberty Station. So contact FITS today!
Autism Spectrum Disorder
The moment you suspect your child could have a developmental disorder is devastating. Perhaps your younger child isn't doing a lot of the things an older sibling did at his or her age. Or maybe your 18 month-old started to develop communication skills and then stopped speaking entirely.
As a parent, you're in the best position to identify developmental delays and spot the earliest signs of autism. While it can be difficult to acknowledge your child has a problem, catching it early and seeking treatment – ideally by the age of 18 months – can make a huge difference in how your child learns and grows.
What is autism in children?
Autism (also called autism spectrum disorder) is a series of closely related developmental disorders characterized by social interaction difficulties and communication challenges. Autism spectrum disorder appears in infancy and early childhood, causing delays in how a child learns to play, talk, and relate to the world around him or her. Symptoms and challenges can be mild for children on the high-functioning end of the autism spectrum, or they can be severe and interfere with everyday life.
Signs and symptoms of autism in children
The symptoms of autism in children typically surface between 12 and 18 months. While the earliest signs can be tricky to spot, you'll have a better chance if you know what to look for.
Your child may have autism if your baby or toddler doesn't:
Respond to his or her name
Point, reach, or wave "hello" or "goodbye"
Make noises to get your attention
Make eye contact when being fed
Smile when being smiled at
Respond to cuddling or reach out to be picked up
Imitate your facial expressions
As children get older, the signs of autism typically revolve around social skills and language difficulties. Symptoms include:
Not knowing how to connect with others or make friends
Not liking being touched or hugged
Doesn't seem to hear when others are talking to him or her
Doesn't play "pretend" games or use toys in creative ways
Repeats the same words and phrases over and over again
Doesn't understand simple questions or directions
Takes what is said too literally; humor and sarcasm don't register
Doesn't pick up on others' facial expressions
Assumes abnormal postures and is clumsy
Has difficulty adapting to changes in schedule or environment
Fixation on a very specific topic of interest, usually involving numbers
Repetitive behaviors like hand flapping or rocking back and forth
Autism is a treatable disorder for children in San Diego
Early and intensive intervention is the best way to reduce the effects of autism and improve learning, communication, and social skills in affected children. Because each child on the autism spectrum is unique, what works for one child may not work for another. A combination of approaches may be required to achieve the best results. The American Academy of Pediatrics (AAP) recommends the following strategies:
Behavioral training and management to treat autism in children
This strategy utilizes positive reinforcement, self-help, and social skills to teach children how to communicate appropriately while reducing behavior problems and improving adaptation skills.
Specialized therapies for children with autism
Speech therapy, physical therapy, and occupational therapy are used to develop language and communication skills and improve impairments in coordination and motor skills. Occupational therapy is effective at helping children with autism learn skills for appropriate play as well as self-care skills.
Medication for autistic children
Medications are commonly used to treat conditions and problems related to autism, including depression, anxiety, ADHD, and obsessive-compulsive disorder.
Parent support can help children with autism
There are many advocacy groups available to help parents of children with autism learn about the spectrum of disorders. These communities also provide a place where parents of autistic children can seek support and connect with other families.
Functional Integrated Therapeutic Services in San Diego is here to help your child
If you suspect your child may be on the autism spectrum, the first thing you should do is schedule an autism screening with your pediatrician. If your child's doctor detects signs of the disorder, he or she can refer you to a developmental specialist for further assessment and diagnosis. When you're ready to seek treatment, come see us.
At Functional Integrated Therapeutic Services in San Diego, we specialize in helping children with autism learn the skills they need to function at the highest level possible and lead happy and healthy lives. Call us today to find out more about our services and to learn how our individualized, one-on-one occupational therapy program can address your child's specific needs.
Anxiety
Childhood Anxiety Occupational Therapy
Every parent wants their child to be happy. So much time and energy can be spent by a parent doing all they can to help their child live a happy and healthy life, but oftentimes factors beyond their control can lead to a child being unhappy. Childhood anxiety is one of those factors, and the experts at Functional Integrated Therapeutic Services in San Diego can help with Occupational Therapy. Anxiety can be very difficult to treat, but we have years of experience and education.
What are the Signs of Anxiety in Children in San Diego?
How do you know if your child is suffering from an anxiety disorder? There are some common signs and symptoms of anxiety that you can look out for if you think your child struggles with anxiety. The first thing is if your child is constantly worrying about things that might happen. This isn't stressing about something that has happened (like a trauma in the past) or something that will happen (such as an assignment due in school), but rather worrying about hypothetical scenarios and how these scenarios will negatively impact the child. This excessive worrying can present itself as trouble sleeping, constantly feeling tired and fatigued, inability to concentrate and constant irritability.
How Do You Help Treat a Child With Anxiety?
There is no ironclad treatment for childhood anxiety. Like most mental health issues, there are a variety of different approaches that each have their own respective pros and cons. Many will suggest medication as a treatment for childhood anxiety. However, at Functional Integrated Therapeutic Services in San Diego, we prefer occupational therapy. Our therapy sessions work to identify the stimuli that are causing anxiety in the child. This can be a variety of factors or things in their environment, but it is important to first identify them.  Once identified, we can teach the child strategies to deal with the stimuli and reduce the stress it may cause. With time and persistence, this can help a child with anxiety lead a happy and healthy life.
Functional Integrated Therapeutic Services Can Help San Diego Children With Anxiety
If your child in San Diego suffers from an anxiety disorder, the occupational therapists at Functional Integrated Therapeutic Services can help. We have trained experts who use evidence-based strategies to help reduce the anxiety your child will feel, enabling them to live a happy and productive life. If you want to help your child deal with anxiety.
Gravitational Insecurity
The term gravitational insecurity refers to the inability of a child to comfortably process shifts in the position of his or her head in relation to the ground. For example, a child on a swing might experience a scary falling sensation as the swing moves forward or backward, and with each change of direction, that may result in feelings of instability and even panic.
What are the Origins of Gravitational Insecurity in Children?
Gravitational insecurity may be traced to oversensitivity of the vestibular apparatus, the cluster of sensory organs located in the inner ear that allow the brain to respond to changes in gravity. This vestibular apparatus helps the brain process motion, equilibrium, and spatial orientation to regulate balance, and the sense of the body in space. When the head and body move through space, the vestibular apparatus tells the brain which was is down, which direction the body may be moving, and how fast.
Consequently, when their feet leave the ground, a child with gravitational insecurity may lose their point of reference, and become unable to process their own body position, or recognize whether they are moving or still. This can happen when an adult lifts them into the air, jumping into a swimming pool, riding an elevator or escalator, climbing stairs or simply standing or walking on an uneven surface that puts the head at an angle to level ground.
Staying Balanced With Gravitational Insecurity
Another way to explain what gravitational insecurity is would be simply to compare it to the sense of panic anyone might experience with a sudden loss of balance. Say, for example, someone were to slip on a banana peel. As the feet slip forward and the head tilts backward, the otolith organs floating within the inner ear send signals to the vestibular apparatus that the head is moving in an unexpected way, and that the feet are not planted on the ground to stop it.
Such a person may experience a moment akin to gravitational insecurity. However, that moment is rare and fleeting, because the majority of the time the brain will quickly be able to process the body's movement and position, and anticipate the outcome of the movement. For a child with gravitational insecurity, however, these moments may occur frequently, and for an extended duration.
What Does Gravitiational Insecurity Present Itself as in Children?
Gravitational insecurity may present as fear of heights, feelings of panic while on playground equipment, or being lifted into the air, trying to do a somersault, or even moments of anxiety when sitting in a reclined chair.
How to Help Children With Gravitational Insecurity
While gravitational insecurity may inhibit a child's enjoyment of running, riding, and jumping games, occupational therapy may help overcome the condition by training the vestibular apparatus to better process signals from the otolith organs. By using a method called Sensory Integration Therapy, an occupational therapist may employ incremental sensory changes to help the child experience movements gradually, without feeling overwhelmed.
Cerebral Palsy
There's only one simple answer to the question of what it takes to take care of a child with cerebral palsy: patience. As the condition may present with a wide range of physical impairments and different levels of severity, there are myriad approaches to preparing a child with cerebral palsy to reach his or her full potential, and to achieve embrace some degree of independence and quality of life. However, most of these will involve a sequence of incremental steps requiring time and focus, so patience is paramount.
What are the symptoms of Cerebral Palsy?
In most cases, impaired motor function is the biggest obstacle facing a child with cerebral palsy. The physical disorder is often classified as being spastic, ataxic, or dyskinetic, and frequently a mix of two or more types. Spastic cerebral palsy is the most common, characterized by stiff muscles and difficulty controlling movement.  Dyskinetic (or athetoid) cerebral palsy is denoted by involuntary movements, or spasms. Ataxic cerebral palsy is indicated by balance and depth perception issues.
These conditions may present in children as an early age, manifesting as difficulties with eating and drinking, speech, mobility, and personal care. Treatment most often includes physical therapy, occupational therapy, and speech therapy, some of which may be reinforced by medical and orthotic devices.
Helping your child with Cerebral Palsy
Caring for a child with cerebral palsy can be taxing and frustrating. Children with cerebral palsy will take longer to develop the ability to walk, feed or clean themselves, and in some cases may never achieve full independence in one or all of these areas. In any case, the goal is to maximize a child's ability and minimize the frustration. In most cases, speech, physical, and occupational therapy may prove crucial first steps in helping both caregiver and child alleviate some of the challenges of cerebral palsy.
Speech therapy for children with Cerebral Palsy
Speech therapy focuses on helping children communicate, and also to attain greater control over their mouth and tongue. Some children may experience difficulty chewing and swallowing, so speech therapy will focus on practicing jaw, tongue and throat muscles. As the name suggests, speech therapy is also indicated to help children develop techniques to better enunciate, or to speak altogether. Improved communication can prove indispensable practicing other modes of therapy as well.
Physical therapy for children with Cerebral Palsy
The goal of physical therapy is to seek improved strength, flexibility, and balance. Because cerebral palsy often creates a muscular imbalance, with some muscles perpetually stiffening up while other remain loose, physical therapy will include exercises aimed at rectifying the muscular tensions that may impact mobility and posture.
Occupational therapy for children with Cerebral Palsy
Occupational therapy may prove indispensable in helping a child develop fine motor skills. This may be as simple as the ability to grasp objects or operate an electric wheelchair, and may escalate by degrees to the point a high functioning child may learn how to feed, wash, and even him- or herself.
While such therapeutic approaches may work wonders for both caregiver and child, and even foster psychological and emotional growth, cerebral palsy is and will be a challenging condition. Consequently, great improvement will not be seen overnight, but with patience and practice, children with cerebral palsy can learn a wide array of skills that may stay with them for their entire lives.
Down Syndrome
About one in 700 children are born with the extra chromosome that causes Down syndrome. While a person with Down syndrome may lead a full and joyful life, they will experience some level of physical, mental and social difficulties compared to the average person. A child with Down syndrome will encounter challenges ranging from trouble eating and speaking to learning disabilities and diminished fine motor skills. Fortunately, a combination of occupational therapies and government assistance can help.
Early Age Down Syndrome Treatment in San Diego
The age of 0 to 3 years is a critical developmental time for all children, and a child with Down's Syndrome will be no different. While social and medical researchers have developed approaches to speech, physical and occupational therapy that may help children achieve a greater degree of independence than ever before, the best time to begin the process of helping a child with Down syndrome is early on.
Beginning with infancy, undeveloped muscle tone and protruding tongue are common traits that make it difficult for a child with Down syndrome to swallow. Engaging the child with occupational therapy as soon as possible may help overcome this problem, while the exercises also can prepare the child to work through delayed speech development later one.
Sign Language for Children With Down Syndrome
Many parents begin teaching their infant with Down syndrome a simple sign language, so the child may be able to communicate before they overcome the challenge of speech. The goal is to help a baby feel loved and engaged early on, which may help develop confidence as the young child grows older, and it becomes time to foster greater hand-eye coordination and social skills.
Government Assistance Early Intervention Programs
This concept is called early intervention, and it's supported by government assistance programs. In California, the Department of Developmental Services offers what it calls the Early Start program to special needs children in the first 36 months, and children with Down syndrome qualify. The program helps establish an Individualized Family Service Plan designed to address the issues specific to each child, and provides support to parents, including medical procedures and devices, speech therapy, physical therapy, and occupational therapy.
Reach Out to Other Parents of Children With Down Syndrome
For new parents looking to navigate the challenges of caring for a child with Down syndrome, it can be helpful to reach out to a network of other parents for advice and social support. While it can be tough for a parent to reconcile themselves to the challenges of raising a child with Down syndrome, the bevy of community support available can help both parents and child surmount these early hurdles.
Help a Child With Down Syndrome With Love
In addition to working with a qualified occupational therapist, the best way to help a child with Down syndrome reach his or her full potential is for parents to interact lovingly with their child. Play, smile and laugh. Engage in responsive teaching by helping the child pursue his or her own interests and abilities. Have fun together exploring different environments, experiencing different sights, sounds, textures and other sensory input in a positive way.
Developmental Disabilities
Developmental disabilities affect an estimated 6 million Americans. While, as the term developmental suggests, these challenging circumstances begin early in life, the limitations experienced by those with developmental disabilities primarily result from chronic conditions, meaning they will extend indefinitely and may continue throughout a person's lifetime.
Definition of Developmental Disabilities
From a US legal standpoint, the Developmentally Disabled Assistance and Bill of Rights Act of 2000 define developmental disability as a "severe, chronic disability" that results in "substantial functional limitations" to three or more major life activities. Under this definition, such limitations are caused by physical and/or mental impairments that manifest in an individual by the age of 22 and require extended, often lifetime assistance, including special services, treatments, and interdisciplinary care.
Causes of Developmental Disabilities
Primarily, developmental disabilities result from chronic disorders and syndromes that exist at birth, or present during early childhood years. Some of the most common in the US are cerebral palsy, autism, Down syndrome, and spina bifida. Other causes of developmental disabilities included fetal alcohol syndrome, brain injuries, and intellectual disabilities or behavior disorders associated with a range of biochemical and cognitive issues.
Substantial Functional Limitations of Developmental Disabilities
The "substantial functional limitations" referred to by the term developmental disability, in this legal context, include three or more major lifestyle skills that most people either acquire at an early age or develop by adulthood. These primarily relate to a person's ability to provide the sort of self-care required for independent living. In terms of physical impairments, mobility and fine motor skills are major factors to consider, as these prove significant impediments to self-care. However, intellectual abilities, such as being able to communicate and understand language, to be receptive to instruction, and acquire knowledge and skills or equally important considerations when trying to determine whether a person can develop the tools necessary to manage an independent lifestyle, such as economic self-sufficiency.
Developmental Disabilities vs. Delays in Development
While the federal definition of developmental disabilities is crucial to providing an outline for extended and lifelong care for those afflicted, in some cases a developmental disability may be more optimistically viewed as a developmental delay. Because the causes of such physical and mental limitations manifest at an early age, there are times early intervention and treatments, such as occupational therapy, may mitigate the extent an individual requires assistance for varying lifestyle activities. Due to the developmental nature of these limitations, such treatments are often more effective applied early in life, at age five or younger.
Treatments for Developmental Disabilities in San Diego
While many chronic conditions leading to developmental disabilities are permanent and/or incurable, treatments including physical therapy, behavioral therapy, and occupational therapy have proven effective at helping young individuals overcome many of the challenges they face. Every child is unique, so varying combinations of therapies comprising multiple disciplines may be warranted. Often, this begins with an assessment by a qualified therapist, and results in a treatment plan designed to lay a foundation of basic abilities, and build from there. Though not a cure, with the help of some therapies, a child may acquire skills necessary to embrace a more active lifestyle that is more independent and productive
Occupational therapy at FITS OT in San Diego
The staff at FITS OT in San Diego are qualified to engage in a number of occupational therapies intended to help children overcome developmental delays. Contact us today for an assessment.
Other
FITS can also help treat other conditions and disorders such as Chromosome Deletion, Coordination and Balance Issues, Fetal Alcohol Syndrome, Motor Deficit Disorder, Prader Willi, Seizure Disorder.
Call us for more information on other out of network insurance benefits and private pay options
(858) 695-9444
Reviews
Functional Integrated Therapeutic Services
Pediatric Occupational Therapy Serving San Diego, California
Thank you Functional Integrated Therapeutic Services! FITS is highly recommended for Pediatric Occupational Therapy here in the San Diego area. My daughter always had a fun time in this children's facility. The staff was very friendly and they took good care of my daughter's learning needs.
Best children's facility in San Diego! My son is always happy and excited to go to his OT appointment. He has a great time playing, learning, and making friends. Keep up the great work Functional Integrated Therapeutic Services!